TOYOTA 'SLOW POWER'



Film for Toyota Global's Vision for Zero Emission Society explores a future world totally powered by renewable energy. The concept is called 'Slow Power' — the idea of creating a circular ecosystem of clean and self-sustainable forms of energy.

DIRECTOR & ARTIST — CHARLES YOUNG (PAPERHOLM)
GAFFER — RYAN BLACKWOOD
SOUND DESIGN — ONE THOUSAND BIRDS
︎SCORE — JEREMY TURNER

ART DIRECTION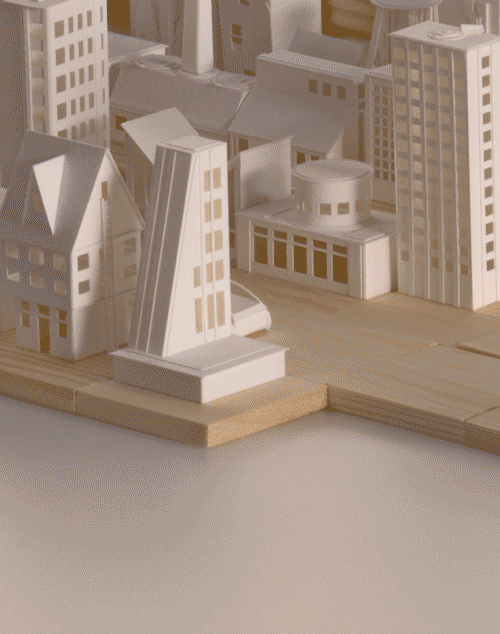 We commissioned paper artist Charles Young of Paperholm to imagine this future metropolis, entirely built out of paper — shimmering to life frame-by-frame through stop motion showing one day from dawn to dusk, a peek into a day in the life of a possible future.