ADIDAS ORIGINALS
'UNITE ALL ORIGINALS' S/S
GLOBAL CAMPAIGN



The campaign centers around the idea that originality is born when different individuals, tribes, schools of thought collide.

PHOTOGRAPHY — PETER SUTHERLAND
DIRECTOR — SO-ME
STYLING — IMOGENE BARRON
︎SCORE — A-TRAK
ART DIRECTION & DESIGN



In this campaign, the Adidas Originals trademark zig-zag edge, seen on its iconic shoeboxes and brand-defining shoes — from Shelltoes to Stan Smiths — becomes a key element in the multilayered visual design of the campaign.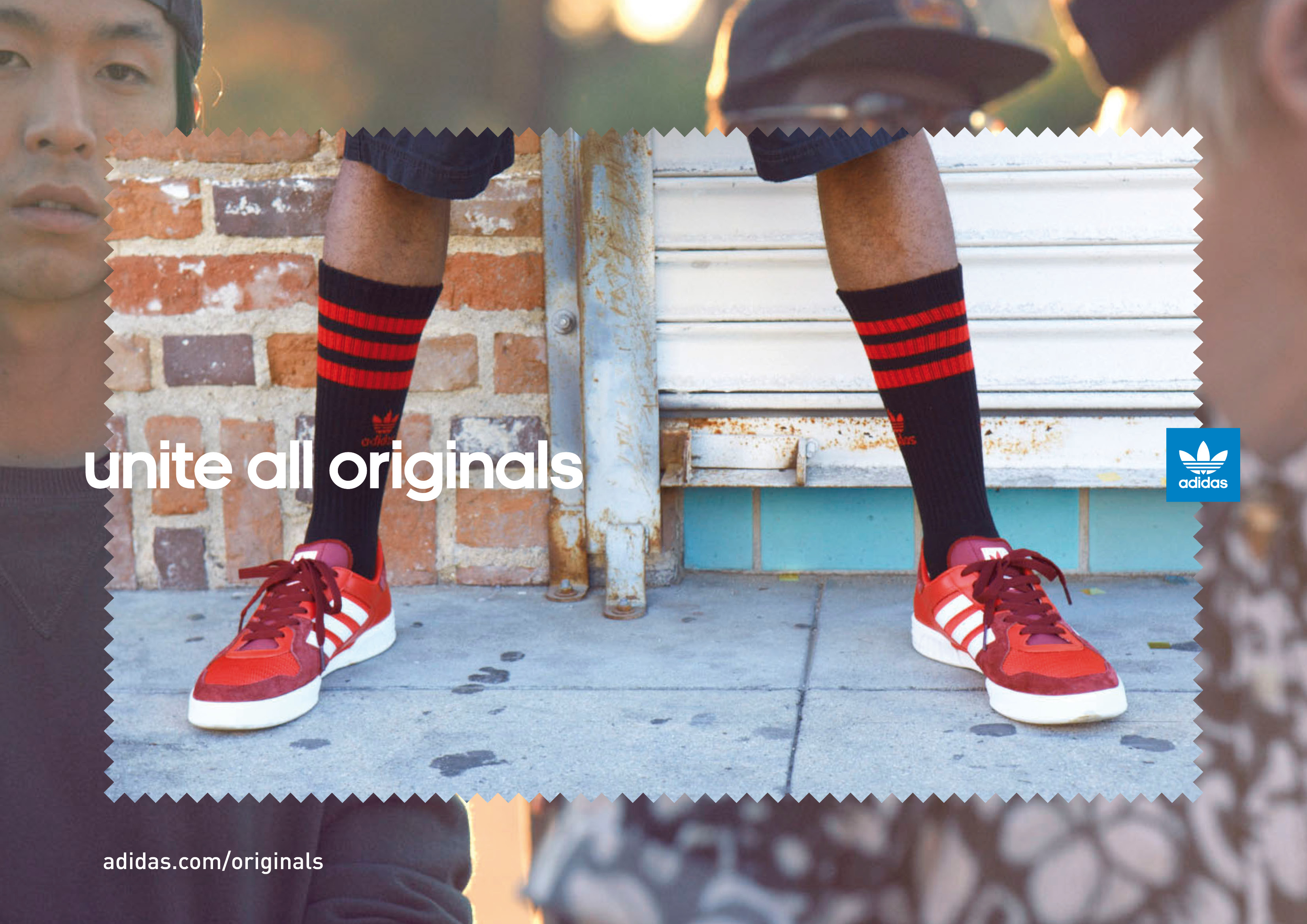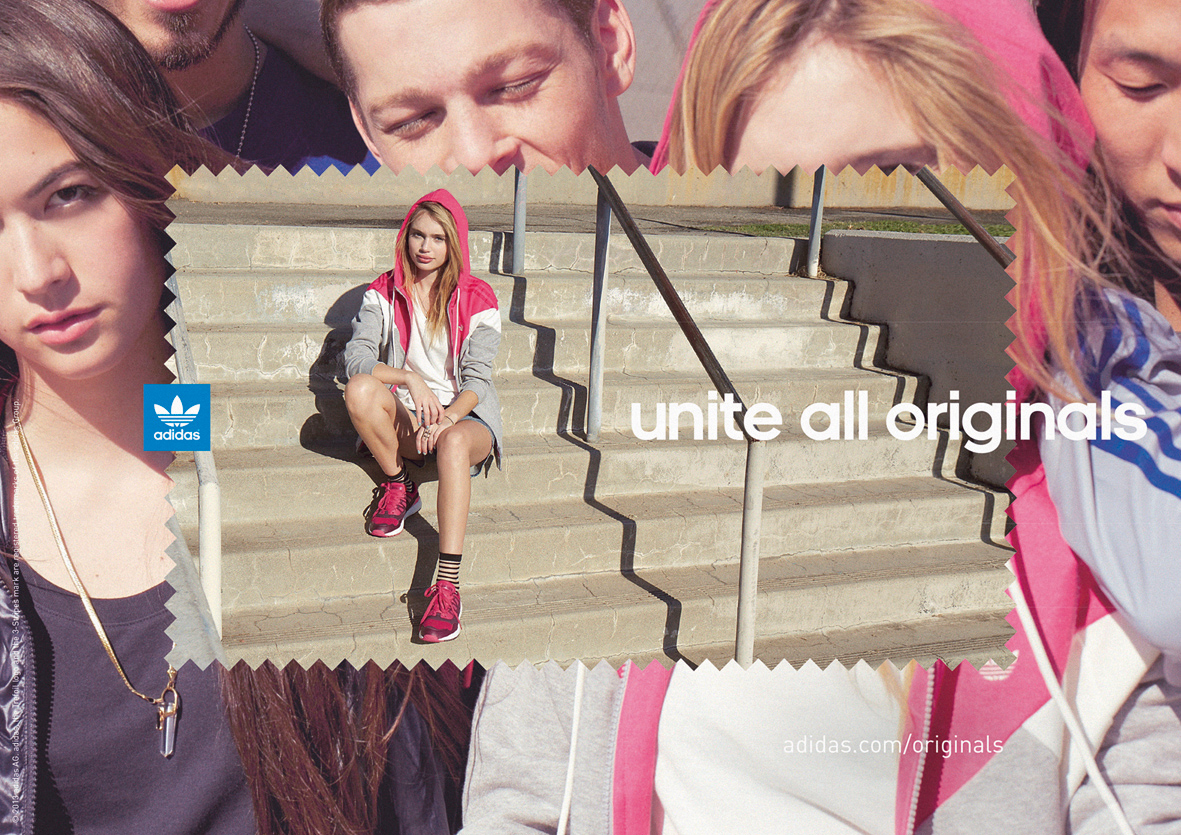 The campaign film represents a creative collision between director/artist So-Me and music producer A-Trak.